Cape Town is on a roll this year. Not only was the beautiful Mother City named as one of the Top 10 Cities to Travel to in 2014 by the Lonely Planet, but the NY Times also recently named it as one of their Top 10 hippest cities in the world.
This city is not only blessed with breathtaking natural scenery, but is also a vibrant and edgy hub at the forefront of art and design, as evidenced by it being named the World Design Capital for 2014. Cape Town's art is like its people; colorful, full of energy and brimming with rich cultural diversity. Travel with us as we take you through our best-loved Cape Town Art Galleries.
1. Everard Read Gallery
The Everard Read Gallery is South Africa's oldest commercial gallery (founded originally in 1913 in Johannesburg) with an understated gallery located on Portswood Road, one block back from the famous V&A Waterfront. Built by well-known South African architect, Revel Fox, the Everard Read showcases contemporary paintings as well as intriguing sculptures. Many pieces are by local, up-and-coming Cape Town artists. You may just discover the next 'Basquait'!
2. Irma Stern Museum and Art Gallery
Tucked away near the University of Cape Town and in the meticulously preserved former home of South African artist Irma Stern, this unique gallery houses a permanent exhibition of the famous and controversial expressionist's works across different media. Visitors can marvel at her paintings, sculpture, drawings and ceramics, and there is also a private collection of her Oriental and African art as well as her collection of European furniture on display. The Irma Stern Gallery boasts huge wooden Zanzibar doors and painted furniture in vibrant colors that mimic the personality and lifestyle of this fascinating artist. This is one of Cape Town's best, where you can really immerse yourself into the artist's life and works. The gallery is divided into three areas that regularly hold visiting exhibitions where pieces are for sale.
3. 34 Fine Art
A bit out of the city centre, situated in the eclectic Woodstock, is 34 Fine Art – a gallery that specializes in a selection of contemporary art works by leading South African artists. The dark and roomy exhibition space really draws the paintings and sculptures out and frequently changing local exhibits are bolstered by international artists. 34 Fine Art is definitely the gallery worth visiting if you are a serious collector of fine art.
4. The Cape Gallery
The Cape Gallery is located right in downtown Cape Town on historic Church Street, a pedestrian zone that links busy Long and Burg streets. It showcases and brings to life the African continent – her vivid colours, flora and fauna as well as life on the streets in this most vibrant of cities, all captured by the early Cape painters, which this gallery specializes in. Browse through a collection of paintings, sketches, ceramics and sculpture. The gallery is immaculately turned out, and the artworks are well curated in a homely environment. The Cape Gallery is within walking distance from Company's Garden, St George's Cathedral, and the Mount Nelson Hotel.
5. The Goodman Gallery
A bright and spacious contemporary gallery if there ever was one, The Goodman Gallery is all about modern South African art, as well as showcasing art from elsewhere on the continent. It displays an evocative range of works across paintings and photography, sketches and installations. Exhibits have been thoughtfully placed, and there is plenty of space and light to gather the right perspective. The Goodman Gallery is also situated in Woodstock, so it's perfect if you want to kill two birds with one stone and visit the nearby 34 Fine Art.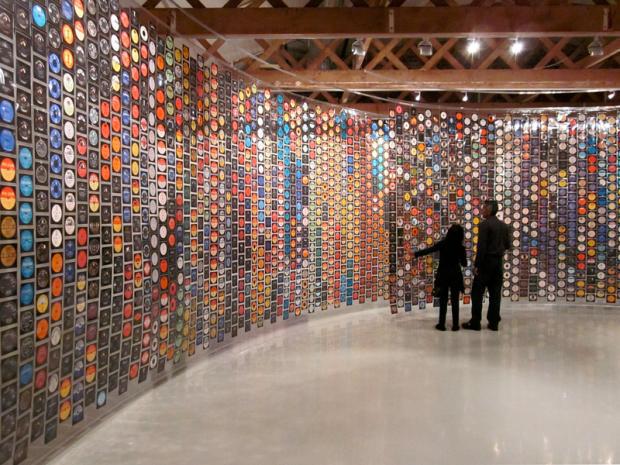 We've only featured five Cape Town Art Galleries, but this city has dozens of others to check out; over 100, in fact! On display is everything from classic to contemporary South African art ranging from both well-established and up-and-coming local talent, as well as national and international artists.
In fact, the city has recently launched 'First Thursdays' an event that takes place on the first Thursday of every month where you can come and explore Cape Town's cultural events and art galleries whilst enjoying a lovely Cape wine. What better way to explore this magical city?
For further information on First Thursdays, please visit http://www.first-thursdays.co.za/