Recently refurbished! Benguerra is the second largest island in the Bazaruto Archipelago, Mozambique's first National Marine Park; and nestled in this heavenly setting lies &Beyond Benguerra Island. With its white sands lapped by warm crystal-clear waters, it's tranquility personified. And because of its prime position within the marine sanctuary, it's a hotspot for scuba-diving and fishing enthusiasts. The lodge enjoys the exclusive location of its own picture-perfect bay, surrounded by beautiful Acacia tropical gardens, making you feel as though you've stepped into Eden itself, and the accommodation is stylishly appointed with an authentic African feel, offering uninterrupted views of the shoreline, which is just a stone's throw away.
andBeyond Benguerra Island has ten casitas and two cabanas in a shady forest on the edge of a sandy beach. The interiors have Arabic influences and the large shuttered windows open out onto the Indian Ocean. Private decks with plunge pools offer a secluded alternative to swimming in the ocean, and a shady gazebo is the ideal venue for starlit dinners.  There is a spacious family suite which is private and secluded and suitable for children of all ages with its own pool and veranda tucked away in the lush tropical gardens.
While the local activity center offers a host of land-based pursuits such as horse-riding and island  tours, the real draw to the island are the exquisite reefs that are home to a plethora of marine life and activity. Whether you're an experienced scuba-diver or a casual snorkeler, the under-water world of &Beyond Benguerra Island  is sure to keep you captivated. The unspoilt reefs are rich in hundreds of different species of exotic fish – ranging from barred sweetlips, moorish idols, butterfly fish and goldies, to name but a few of the inhabitants of the Benguerra reefs. The archipelago is also one of the few remaining habitats of the mythical Dugong, the sociable mammal long considered the inspiration behind mariners' belief in mermaids.
After exploring the reefs, take a boat trip to the deserted Pansy Island, home to the legendary Pansy shell and the closest you'll get to heaven on earth. The superb chefs at the lodge will even pack you a picnic basket with delectable treats to enjoy on the island's powder-white beaches, so you can claim your own stretch of tropical paradise for a whole day.
If you need a bit more of an adventure, there's even the option to do some fly-fishing in the open ocean – where all the big game fish can be expected, including the great Marlin. And afterwards, there's of course the pampering promise of traditional Mozambican cuisine back at the lodge, as well as spa treats and relaxing on the resort's inviting wooden decks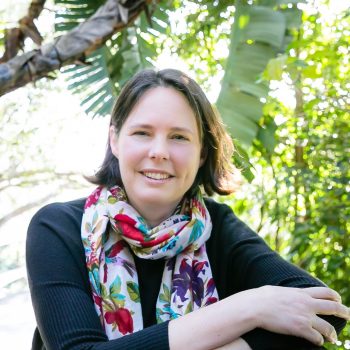 Chat to your safari expert