Escaping the rat race, if only for a few weeks, has never been more popular. Nor has choosing a destination which has no mobile coverage, offers a truly authentic and unique cultural travel experience and can be enjoyed by a multigenerational family. These are some of the top tourism trends that have been identified for 2014. Botswana offers all this and so much more, and this is perhaps why it is rapidly becoming one of the worlds most sought after safari destinations.
Switch off to Re-Connect
Over 90% of the US population own mobile phones, whilst 55% have a smartphone, and 42% are in possession of a tablet or laptop computer. In our hyper-connected world, it is hardly surprising that more travellers than ever before are opting to choose destinations with no mobile coverage to force them to switch off.
Botswana offers visitors the unique opportunity of visiting remote and pristine locations amid lush wetlands and starkly beautiful desert plains that are untainted by development, often with no network coverage. You won't hear a mobile phone ring in these parts or be bombarded by news or social media posts. Instead, you are able to re-connect with yourself and your fellow travelling companions and soak up your surrounds as the local San do: quiet, natural and undiluted from his its original savannah atmosphere.
Families find this 'off the grid' scenario particularly attractive as the kids can't be glued to their iPads or other electronic devices, nor can they be sucked in by Facebook or Twitter. Instead, their focus is on the nature that surrounds them and spending quality time with their families.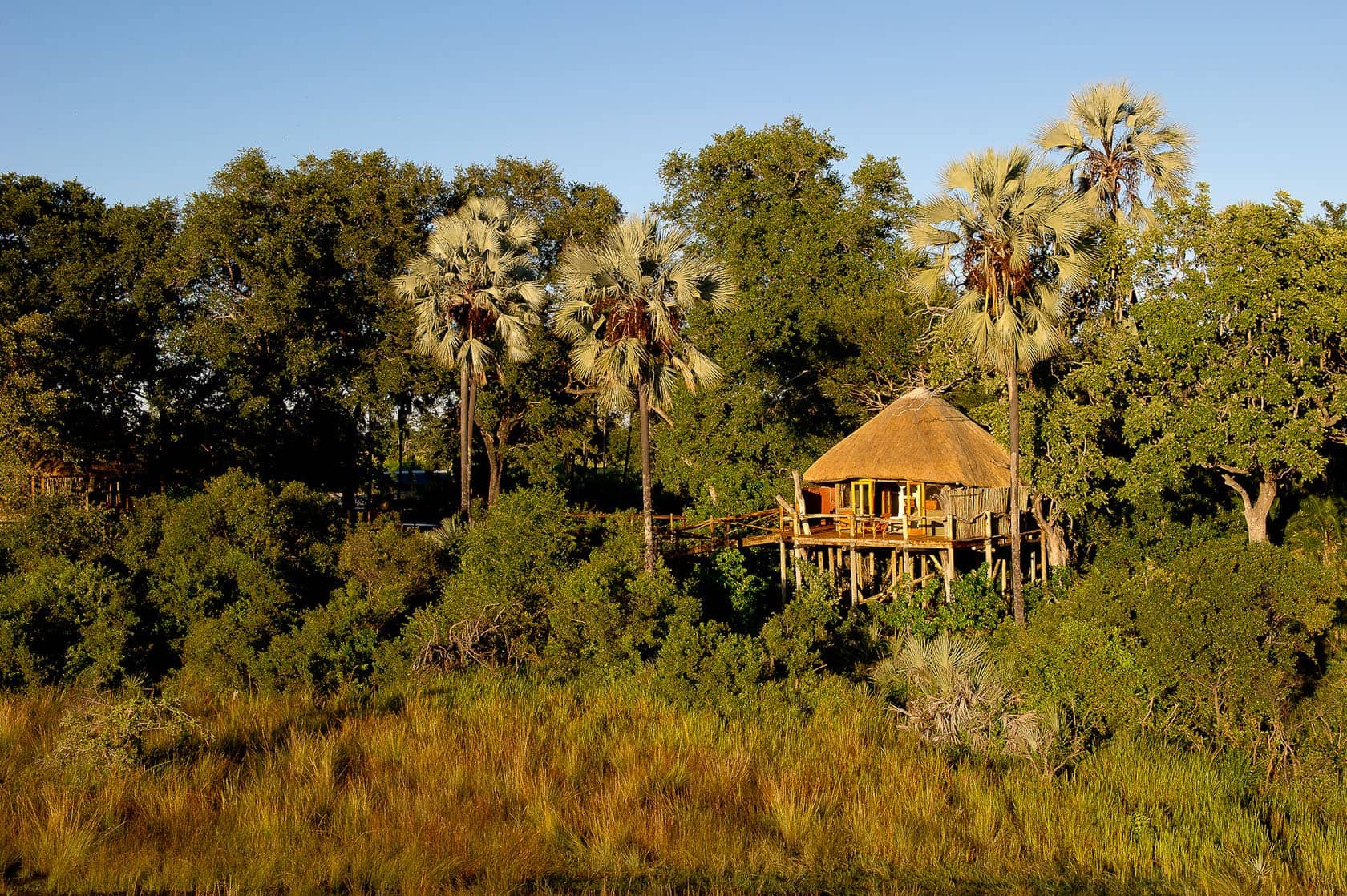 For camps with no mobile coverage, we recommend one of the following: Khwai Tented Camp lies on the river Khwai in Botswana's spectacular Okavango Delta, and is perfectly situated on the edge of a lagoon to view some of Africa's most diverse wildlife. Kwetsani, on the other hand, is one of the Okavango Delta's most secluded camps and lies on a private island on the drier part of the Moremi Game Reserve. During the floods, it creates a fertile wetland which is a magnet for an abundance of wildlife. Camp Kalahari can be found on Brown Hyena Island, in the heart of the Kalahari, and offers visitors the chance to 'get away from it all' with views of the stark, yet hauntingly beautiful salt pans of the Kalahari Desert.
Authentic Cultural Experiences
Increasingly tourists are growing weary of cultural shows and events that have been put on merely for the visitor's benefit. They are now seeking authentic cultural experiences that are never staged or contrived, and expose the visitor to the unique traditions and customs of different cultures.
Kalahari Plains Camp is one of our favourites. On the exterior, it looks similar to other well appointed camps, except that this camp has taken an enlightened approach to tourism. Don't expect a troupe of gumboot slapping dancers after dinner, or a contrived feed to attract animals. Conservation-minded camp management and eco-friendly solutions ensure that visitors enjoy a truly memorable Kalahari experience that includes interactions with the native San Bushman.
At Jacks Camp and San Camp, which are located on the edge of the Makgadikgadi Salt Pans, there is little human habitation save for the camp rangers, guests and local San. You are unlikely to run into scores of other travellers, and the camps are known for offering a uniquely authentic African experience.
Multi-Generational Family Travel
Another trend, which is predicted to take off in 2014, is multigenerational family travel. These are families that consist of younger and older members that are eager to experience a safari together.
Botswana is highly rated in its ability to appeal to several generations, and there are a number of camps that would appeal equally to the kids as your mother-in-law. The African bush is also the perfect location to bring together different family generations, far away from our hyper-wired world with its technological distractions. It's the ideal place for the family to come together, to re-connect and to soak up the incredible sights and sounds that the African bush has to offer.
Chobe Game Lodge is a good compromise for the family. It offers family-friendly inter-leading rooms with activities to suit individual guest requirements. While some may prefer going on a game walk, others can take a day trip to Victoria Falls. Kwando Lagoon Camp, situated on the banks of the Kwando River is an adventurer's dream, where kids can go kayaking or fishing while the adults relax by the pool or keep their eyes peeled for game. Kwando Lebala Camp also offers a multitude of excursions and close-up wildlife encounters for the entire family. In fact, it has the reputation as being one of Africa's finest safari camps when it comes to spotting the big game, particularly predators.
Renowned for being one of the richest wildlife regions in Africa, with its pristine ecosystems of the Chobe River and Okavango Delta, as well as the stark beauty of the Kalahari Desert, Botswana is perfectly placed to be the ultimate safari destination when it comes to 2014's top travel trends.